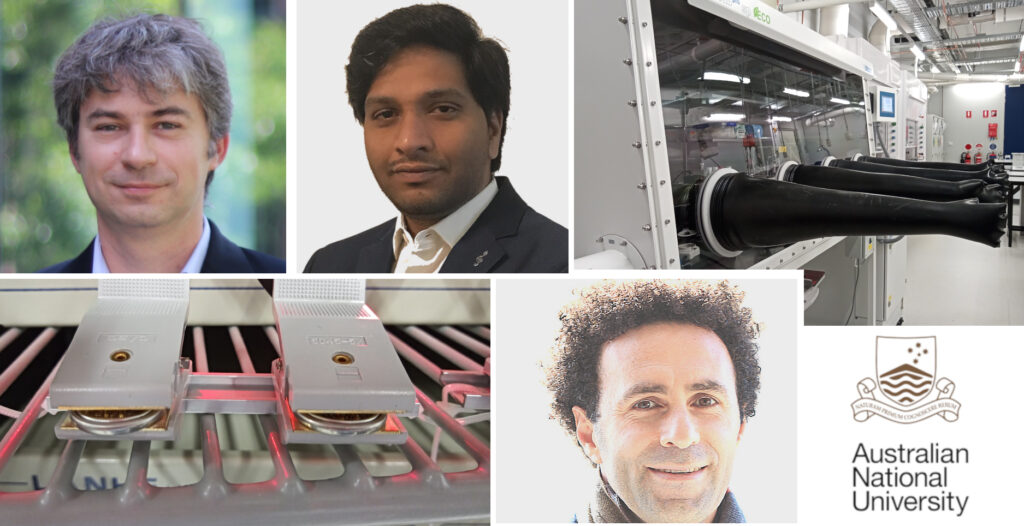 26 November 2020
Researchers at the Battery Materials and Energy Storage Laboratory (Battery Lab) have been awarded an Australian Research Council (ARC) Discovery grant valued at $420,000 over three years.
Chief investigators Dr Alexey Glushenkov and Dr Thrinath Reddy Ramireddy from the Battery Lab along with colleague Dr Mohammad Saadatfar from the ANU Research School of Physics were awarded the grant funding for a project on dual-ion electrochemical systems.
Dual-ion systems represent robust alternatives to current lithium-ion batteries and lithium-ion capacitors, addressing their sustainability and energy density limitations. In contrast to conventional single-ion rechargeable cells, the charge storage process in the cathodes of dual-ion electrochemical systems is facilitated by a second, negative ion. The project's outcomes are in the form of new sustainable energy storage technologies with attractive energy and power densities for a wide range of applications. This should provide a significant benefit to society, the economy and the environment in enabling an easier transition to clean energy and ensuring energy security in Australia.
"Within this project our ANU-based team will explore new concepts of high voltage batteries and capacitors," said Dr Alexey Glushenkov. "In addition to the development of new types of electrochemical cells, significant attention will be given to the advancement of characterisation methods such as liquid cell transmission electron microscopy and x-ray computed tomography of batteries and capacitors.
"Our battery team is excited to work with international partner investigators at the University of Münster, Germany, and Drexel University, in the United States. The Münster Electrochemical Energy Technology (MEET) centre of the University of Münster is one of the largest battery research centres in Europe, and our partner on the project Dr Tobias Placke is a leading international dual-ion battery researcher. Professor Yury Gogotsi at Drexel University is a well-known global leader in the fields of nanomaterials and capacitive energy storage," said Dr Glushenkov.
The ARC Discovery Program aims to deliver outcomes of benefit to Australia and build Australia's research capacity. The Discovery Project scheme objectives are to:
support excellent basic and applied research and research training by individuals and teams;
support national and international research collaboration; and
enhance the scale and focus of research in Australian Government priority areas
Find out more about the Discovery Projects on the
ARC website.