Established in April 2018 the Battery Storage and Grid Integration Program (BSGIP) undertakes socio-techno-economic research, development and demonstration activities that support the global energy transition and help achieve economy-wide decarbonisation.
Work within the program encompasses detailed disciplinary work on components of the global energy system and on how we integrate these components together to support energy transition and decarbonisation. Staff within the Program have broad expertise that includes engineering, chemistry, computer sciences, physics, economics and the social sciences. The Program places a strong focus on translational research which is defined as simultaneously advancing the body of knowledge and advancing the practice in the field.
BSGIP is involved in a number of key national projects worth over $119M and incorporating more than 30 partners. To see project-specific partners please refer to the Research pages.
Hosted within The Australian National University by the School of Engineering (within the College of Engineering, Computing and Cybernetics) and the Research School of Chemistry (within the College of Science), the Program comprises more than 50 staff and students with diverse academic, industry, gender and cultural backgrounds. 
The Program is funded by the ACT Government through the Renewable Energy Innovation Fund initiative, the Australian National University, and through project funding from various industry partners and grant bodies.
Professor Lachlan Blackhall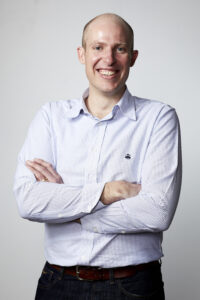 Professor Lachlan Blackhall is Entrepreneurial Fellow and Head, Battery Storage and Grid Integration Program at The Australian National University. Previously, Lachlan led the development of capabilities to monitor, optimise and control residential solar generation and battery storage, as well as the development of virtual power plant technology to aggregate energy storage to deliver services to energy networks, markets and utilities. Lachlan holds a BE, BSc and a PhD in engineering and applied mathematics, is a Senior Member of the Institute of Electrical and Electronics Engineers (IEEE) and a Fellow of both the Institution of Engineers Australia (IEAust) and the Australian Academy of Technology and Engineering (ATSE).
Battery Storage and Grid Integration Program Staff
Leadership Group:
Associate Professor Kim Blackmore, Senior Fellow, BSGIP 
Mr Andrew Fraser, Leader, Engagement, Regulation and Standards, BSGIP
Associate Professor Alexey Glushenkov, Fellow and Research Leader, Materials and New Technologies for Battery Storage, Research School of Chemistry, BSGIP
Ms Laura Jones, Senior Analyst, BSGIP
Ms Heather Logie, Chief Operations Officer, BSGIP
Dr Marnie Shaw, Senior Research Fellow, School of Engineering; and Research Leader, BSGIP
Dr Björn Sturmberg, Research Leader, School of Engineering, BSGIP
Mr Josh Vote, Software Developer, BSGIP
Dr Phillipa Watson, Senior Research Fellow, BSGIP
Mr Ben Weise, Chief Technical Officer, BSGIP
Ms Alix Ziebell, Engagement and Impact Lead, BSGIP