The Battery Storage and Grid Integration Program is guided by an Advisory Board that meets twice a year. The Advisory Board consists of a group of individuals, with a wealth of experience and knowledge working in leadership roles within industry, government and academia.
The Advisory Board assists in steering the strategic direction of the Program. In particular the Advisory Board connects the work of the Program with and into complementary research, development and demonstration activities and identifies relevant collaboration and partnership opportunities.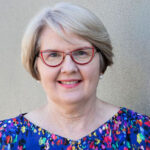 Leeanne Bond, Interim Chair
Leeanne Bond has 30 years corporate experience including 10 years as a business leader with Worley in the industrial and resources sectors and over 14 years as a professional company director with a particular focus on energy and utilities. Leeanne is a non-executive director of the Clean Energy Finance Corporation, Snowy Hydro Limited, Aurecon Group and QADO and non-executive chairman of ASX listed Synertec Corporation Limited and Mining3. She is an Honorary Fellow of Engineers Australia and a Fellow of the Australian Academy of Technology and Engineering.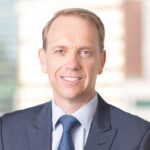 Simon Corbell
Simon Corbell is Chief Adviser at the renewable energy advisory and accelerator firm Energy Estate and the independent chairperson of the Clean Energy Investor Group, representing institutional investors with wind and solar assets worth $9 billion across the national electricity market. Simon has more than two decades of senior experience in public policy leadership, governance and implementation. Between 2017 and 2019 he was the Victorian Renewable Energy Advocate, advising the Victorian state government on renewable energy policy and projects, including the Victorian renewable energy auction scheme. From 1997 to 2016 Simon was a Member of the ACT Legislative Assembly, serving as Deputy Chief Minister of the Australian Capital Territory. Simon is an Adjunct Professor at the University of Canberra and an Honorary Associate Professor at ANU.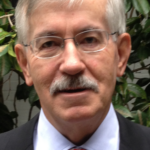 Clem Doherty
Clem Doherty is Chairman of Like Minded Individuals Pty Ltd, a company that invests at pre-venture capital stage in game-changing technology businesses in Australia, Europe, the US and some parts of Asia. He holds or has held a number of roles, including board and/or advisory board positions, in the following organisations: Cleanspace Technology Pty Ltd; ResMed Inc – Chief Human Resources Officer, Chief Information Officer, Strategic Adviser and; McKinsey and Company – Asia Pacific Board, Global Telecommunications Leader. Prior to McKinsey Clem worked for ECNSW in High Voltage Grid Network Planning; Software Engineering. Clem holds a BSc.BE. (Electrical) from the University of New South Wales and an MBA from Stanford University in the United States of America.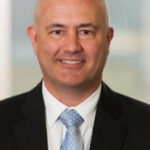 Paul Ebert
Paul Ebert is Group Vice President for New Energy and Networks for the engineering and professional services company Worley. This covers the renewable energy and enabling technologies including energy storage and low carbon hydrogen, as well as the networks area. He is also a champion within the Worley business for the Energy Transition. Paul holds both a first class honours degree in Mechanical Engineering, and a PhD in wind turbine aerodynamics. He has been technical lead or director on large scale utility battery projects, solar/wind/gas/battery hybrids, and is currently involved in a number of green hydrogen projects. Paul has been an advisor to several governments in the area of electricity generation and until December 2019 Chairman of the Australian Renewable Energy Agency's (ARENA) advisory panel, a position he held for four years. He is a member of the Australian Solar Thermal Research Institute Steering Committee.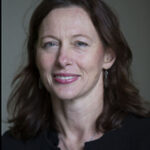 Sam Reinhardt
Sam Reinhardt studied economics and political science at The Australian National University and has a Masters in Development Economics from the Crawford School. Sam has worked across a range of areas in Treasury, including on the Secretariat for the Henry Tax Review; as the Division Head of the Foreign Investment and Trade Policy Division and as Division Head for the Commonwealth-State Relations Division. Sam has also worked in a number of roles outside the public service, including at Noel Pearson's Cape York Institute; in the Papua New Guinean Treasury working on the reforms that followed the World Bank-IMF bailout in 2000; and as Julia Gillard's Tax and Fiscal Policy adviser. Sam was First Assistant Secretary in the Department of Industry Science and Innovation and is currently First Assistant Secretary, Corporate and International Tax Division, The Treasury. She has three daughters who show patience for her enthusiasm for economics and public policy.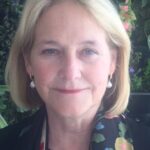 Louise Sylvan
Louise Sylvan, AM FAICD, is Adjunct Professor, School of Public Health, School of Medicine, University of Sydney. She is a Fellow of the Australian Institute of Company Directors, Chair of the Reliable Affordable Clear Energy for 2030 (RACEfor2030) Cooperative Research Centre, Chair of Energy Consumers Australia, Deputy Chair of the Australian Advisory Board on Impact Investing, and a Non-Executive Director of: Impact Investing Australia, the Social Enterprise Fund Australia, and the Australian Risk Policy Institute. Formerly, Louise was a Commissioner of the Productivity Commission, Deputy Chair of the Australian Competition and Consumer Commission, and CEO of CHOICE - The Australian Consumers Association.