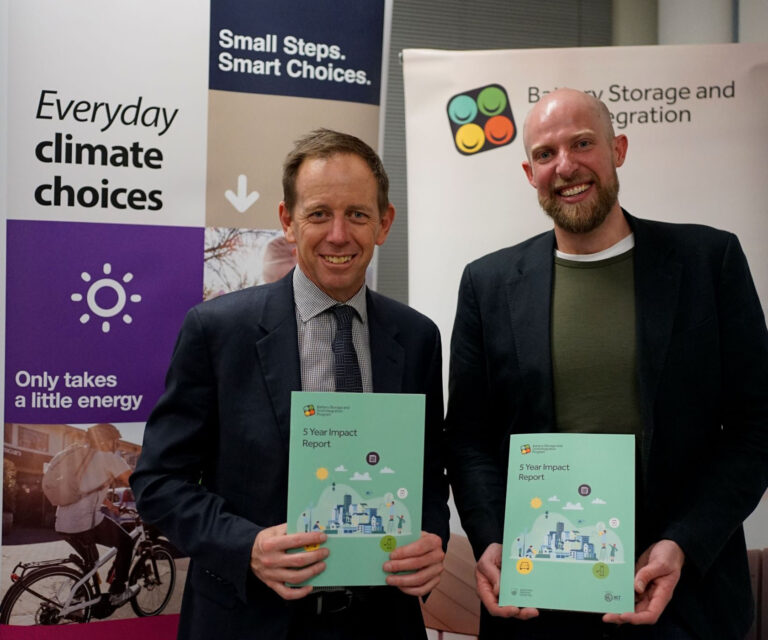 28 June 2023
The Battery Storage and Grid Integration Program celebrated a milestone anniversary in 2023 with the Program officially operational for five years.
To mark the occasion, BSGIP has released a 5 Year Impact Report detailing the Program's significant achievements in Australia and internationally in supporting the energy transition and helping to achieve economy-wide decarbonisation.
"Since its inception in 2018 the Program has grown exponentially to over 50 staff and students with diverse academic, industry, gender and cultural backgrounds," said Lachlan Blackhall, Head, Battery Storage and Grid Integration Program. "The Program has built a diverse, multi-disciplinary team with broad expertise that includes engineering, chemistry, computer sciences, physics, economics and the social sciences. 
"BSGIP has strong roots in the ACT with projects that are developing, deploying and managing vital pieces of energy infrastructure. BSGIP has successfully leveraged its initial grant from the ACT Government's Renewable Energy Innovation Fund (REIF) to attract a further $18 million in project funding, and is involved in key national projects worth over $120 million with more than 40 partners.
"With our partners we have led on national energy transition issues through research, knowledge sharing and the development of tools and software platforms.
"I would like to thank the ACT Government for its generous and ongoing support for our Program, and I look forward to our future collaboration," said Prof Blackhall.