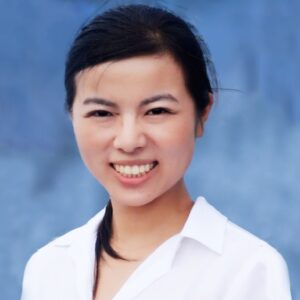 Date:       Tue, 17 Nov 2020  
Time:       2:00 pm – 2:50 pm
Forum:    BSGIP webinar
Speaker(s): Feifei Bai, School of Information Technology and Electrical Engineering, University of Queensland
Location: Zoom link
Contact: Deborah Taylor
RSVP: No RSVP needed
Watch the recording here by entering the password: XiVCe@o#*rB1
Utility-scale photovoltaic (PV) plants in remote areas are drastically increasing due to abundant and low-priced land. These remote areas are usually connected to zone substations through long weak feeders with open-delta step voltage regulators (SVRs), installed in the middle to regulate downstream voltages. However, distribution grids in such areas traditionally have feeders with low X/R ratios, which makes the independent reactive power compensation method less effective on voltage regulation. Consequently, upstream SVR may suffer from excessive tap operations with PV-induced fast voltage fluctuations. Although a battery energy storage system (BESS) can successfully smooth PV generation, frequent charge/discharge will substantially affect its cost-effectiveness.
Format:
2.00 pm – Introduction by Elizabeth Ratnam, Research Lead with the Battery Storage and Grid Integration Program,  Australia National University.
2.05 pm – Presentation by Feifei Bai, Advance Queensland Research Fellow, School of Information Technology and Electrical Engineering, University of                       Queensland
2.35 pm – Audience Q&A.
2.50 pm – Close.
About the speaker
Feifei Bai received her PhD degree from Southwest Jiaotong University, China in 2016, during which she conducted research at the University of Tennessee, Knoxville USA, from 2012 to 2014. She joined the University of Queensland (UQ) in 2016. Currently, she is an Advance Queensland Research Fellow with the School of Information Technology and Electrical Engineering at UQ. Her research interests include renewable energy integration, PMU applications in distribution networks, data-driven small signal stability analysis and control, and renewable energy hardware-testbed development.