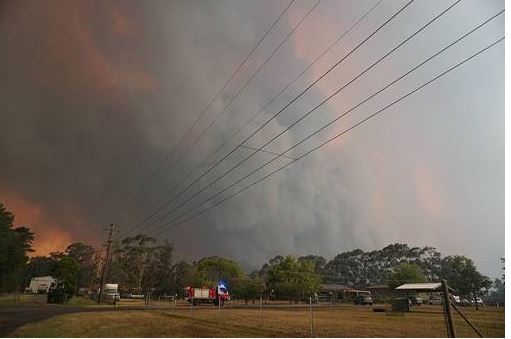 Date: Tuesday, 14 November, 2023
Time: 2 – 3pm, AEDT
Forum: BSGIP seminar (online)
Speakers: Sophie Adams and Mike Roberts
Location: Zoom
Contact: Sarah Wilson, Communications Manager, BSGIP, mob 0478 563 281
This seminar presents learnings from the recent interdisciplinary 'ESKIES' project funded by the NSW Bushfire Community Recovery and Resilience Fund in the wake of the Black Summer bushfires of 2019-2020. This two-year project investigated how households and communities have been impacted by weather-related power outages; how they have used Distributed Energy Resources (DER) and other resources available to them to manage during these outages; and how DER and other resources could be used to achieve greater energy resilience in future.
Based on interviews with households and people professionally engaged with these issues, scenario exploration workshops with households, case studies of microgrids and technical analysis of PV performance in smoky conditions, we explore perceptions and misconceptions of different energy resilience technologies at the household and community level. We consider policy implications for meeting the challenges of building energy resilience in the face of more frequent future weather-related outage.
About the Speakers
Dr Sophie Adams is a human geographer and Science and Technology Studies scholar, and currently a Research Fellow in the Institute for Citizenship and Globalisation at Deakin University. Her research is on the challenges of building renewable and resilient energy systems in a changing climate, with interests in household energy users' experiences and the ways that the social objectives and implications of the renewable energy transition are being negotiated.
Dr Mike Roberts is a Senior Research Fellow in the School of Photovoltaic and Renewable Energy Engineering and the Collaboration on Energy and Environmental markets at UNSW Sydney. His research spans engineering and social science and explores ways to deploy and integrate more renewable energy generation to support a sustainable, equitable and resilient electricity system.